Google Docs is a free tool that is always available to you and makes sharing with your team extremely easy. That's why so many of us rely so heavily on it daily. However, there are many features many of us don't know about and are not utilizing to our full advantage, which are not available with other suites. Google Docs offer sweet add-ons that you can use to expand functionality.
Here are some of the hidden features that you should start using today:
Add Fonts 
What most Google Docs users don't know is that there are dozens of fonts you can utilize while creating your docs. To add more Google Doc fonts, you just need to open your doc, click the fonts on dropdown third box situated on the left side of the editing toolbar. The default font is always Arial. After the starting font has appeared, click on the "More fonts…" option. That will open another window with more fonts. Select the fonts to add in your doc.
Templates 
You don't always have to start from scratch when using Google Docs. When completing some general tasks like resume writing, proposal drafting, business letter writing, formalizing meeting notes and brochure designs, you can use the provided templates. In fact, Google Docs provides templates for almost every business need. For all categories,there are multiple templates to choose from. Even though the feature is not hidden, most people have been overlooking it. 
Table of Contents 
After you have completed writing a doc that includes subsections, there is no need to retype them to create a "Table of Contents". Google Docs provides an add-on that makes a navigation sidebar automatically. You just need to click through your headers and subheaders in the doc's sidebar to jump from one part of your doc to the other.
Create or Remove Headers 
To create a header on the top of your Google doc pages, you just need to double click the place you want it to appear and start typing the header. The other options involve selecting "insert" from the navigation toolbar and hovering the cursor over the "header and page number".
Clear Formatting 
Have you ever copied from other docs, and pasted the text into your Google doc? If you have done that, then you have noticed the formatting problems, which occurs due to a number of reasons. To avoid the problem, do not edit the text manually. Instead, go to the Format tab, and click on Clear Formatting. That will format your foreign text to match the other parts of your doc.
Make a Folder 
After you have created a Google doc, Google Drive will store it in the cloud. You can use the Drive to share your doc with your team after creating it. However, with time, it will be hard to trace your files. To store them in a safe and neat place, you just need to make folders for personal docs or those belonging to your team. To do that, click on the "New" blue button at the top of your Drive account. Do the same when creating a doc.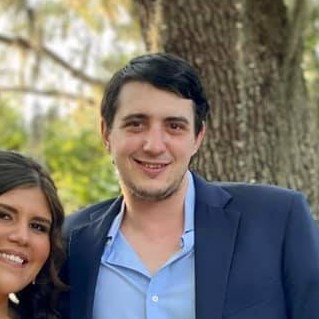 Co-founder Custom Design Partners
Alexander Hatala is the co-Founder at Custom Design Partners. He specializes in e-Commerce operations, performance marketing strategies, and behavioral analytics.