Using a multi-step or single-page checkout is often a hot debate in the eCommerce field. Many marketers claim a single page checkout cultivates the purchasing process onto a single page without too much distraction and limiting user page interactions. However, proponents of the multi-step are insistent that making the purchasing process "look" and "seem" as simple as possible. Over the years, many developers and marketers have begun to favor a multistep checkout approach versus a single page.
Note: It's important to remember your niche and understand your customer's behavior when deciding which checkout style to use. We've seen multi-step checkouts implemented incorrectly, which caused more harm than good. In this case study, our partner is a national e-Commerce brand in the sports & outdoors industry.
When A Single Page Checkout Is Better Than Multi-Step
There are, of course, cases where a single page has more benefits. Before we dive into the data, we've found single page checkouts perform better when:
You're selling digital services or goods that don't require as many fields.
There's no focus or interest in repeat purchases or customer retention.
Your target demographic leans much older in age.
Multi-Step Checkout Behavior Analysis
These results are based on our partner's performance before and after a full 7 day period when the multi-step was implemented over a single page. Our multi-step flow is a three step flow:
 Asks for billing email. This first step operates as two different functions. We want to grab the customer's email first and foremost for remarketing email and display campaigns for our abandoned cart flows. Additionally, this step checks to see if the user has an email address already on file, and if so, prompts them to log in.
The second page prompts the customer for their requested shipping method and also asks to confirm if their shipping is the same as billing (and if not, allows them to add the shipping fields).
The final step asks for the payment method and payment method details.
Billing email input increased by 9.5% versus the single page checkout. Increasing the customer email input on checkout was one of our major goals due to the partner's mid-success with abandoned cart campaigns. We'll review those results further down in this article and show how the near 10% gain assisted us in other marketing channels.
The placed order rate increased by 2.67%, which is rather significant for an eCommerce store at this scale. Many studies have shown that multistep can hurt conversion rates, but in this case, it was the opposite, and we'll go into those reasons below.
All in all, our key benchmark, "sessions with transactions," went up by 3.27% when testing with the three-step checkout page.
 Abandoned Cart Marketing Campaigns A Big Winner
Since our focus before anything else was making sure we grabbed our customer's email in case of checkout drop-offs, our abandoned cart remarketing list benefited heavily from the near 10% increase. If you set up a multi step flow, your email channels must be performing as best as possible because the multi-step greatly supplements abandoned cart campaigns.
Prompting Existing Users To Login Benefits Backend Operations
Our first step in the flow not only grabbed the customer's email, but it also checked to see if that user was an existing user and prompted them to login if so. This simple "nudge" pushed returning users to sign in and users without an account to sign-up.
32% more users logged in to an existing account if their email matched our database. 
15% of non-registered guests sign up for an account during checkout. 
We found several benefits of member checkouts in this case, such as more accurate email marketing list segmentation. However, the largest benefit was to the partner's customer service reps, who had a much easier time looking up a customer, their past order history, and making orders on behalf of customer's accounts. In fact, our partner was just as pleased with the conversion rate increases from the multi-step checkout as they were with the time saving benefits for their customer support team.
Is a Multi-Step Checkout Worth It?
In closing, we can confidently say that our partners greatly benefit from a multi-step checkout rather than a single page. We have seen instances where this is not the case. It's up to you and your team to fully understand your customer's purchasing behavior, making sure your supplemental marketing channels can benefit, and that you implement a properly conducted split test if you do decide to make changes to one of the biggest profit-deciding factors on your eCommerce store.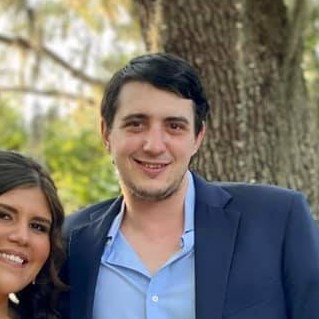 Co-founder Custom Design Partners
Alexander Hatala is the co-Founder at Custom Design Partners. He specializes in e-Commerce operations, performance marketing strategies, and behavioral analytics.