How to Reduce Your Online Marketing Campaign's Cost Per Acquisition
Before we get started, there are a few technical terms in which to familiarize yourself:
Cost Per Acquisition (CPA):  a metric that measures the aggregate cost to acquire one paying customer in a marketing campaign. In order to calculate the CPA, take your advertising budget and divide it by the number of customers you've acquired
Click Rate: the percentage of people visiting a web page who access a hypertext link to a particular advertisement
Click Through Rate (CTR):  the number of clicks advertisers receive on their ads per number of impressions.  The math: the total number of clicks that your page or CTA gets, divided by the number of chances people had to click (i.e.: quantity of pageviews, emails sent, etc)
Conversion Rate: the percentage of people who completed a desired action on a single web page, like by clicking a "Buy Now" link. Generally, websites with high conversion rates perform well, those with low conversion rates don't do well. Conversion rate varies by industry and location
Instead of just monitoring clicks, it's better to get conversions by applying optimization strategies to your business's website.
Let's talk for a minute about what good converting websites all have in common:
An attractive web design, including the site's pages loading fast, especially the mobile version of the site
A responsive web design, considering most people search the internet using their cell phones. Responsive web design automatically changes your website to display on any size screen offered today – smart phones, tablets, laptops, or desktop computer screens
Intuitive navigation, meaning people can easily find what they're looking for on your website, and within 1-2 clicks from the home page
Engaging layouts, meaning the website's attractive to your specific audience, is easy to read, is easy to find information on the page, uses web-safe fonts, properly uses white space, all along with eye-catching graphics, photos, and/or videos
Customers are clearly informed of what the business/website is about and what sets them apart from their competition
Converting websites make good use of CTAs (calls to action) which clearly tell the customer what you want them to do to get to the next conversion step. For instance, "Call for Free Consultation" with a link to your sales department phone number
Display CTAs in the right spots, so their customer never has to go far to call or email, add a product to their shopping cart, or check out for that matter
What can you do to increase your conversions coming from your website?
So, you've got some traffic to your website, but it could be better, actually… it needs to be better. With everything going on in today's market, if you're not growing, you're dying.
The simplest solution is to call us and speak with one of our consultants who will perform an audit of your site, for free of course. Then we can suggest modifications/edits. Our team is energetic, willing, and able to perform all strategies to increase the value your website brings to your business.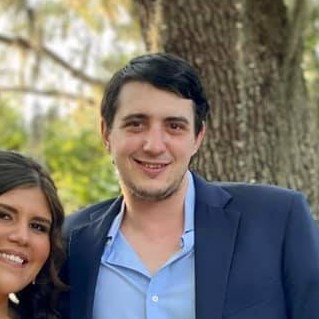 Co-founder Custom Design Partners
Alexander Hatala is the co-Founder at Custom Design Partners. He specializes in e-Commerce operations, performance marketing strategies, and behavioral analytics.