With the popularity of social media platforms like Facebook, Pinterest and Twitter growing, people are likely to forget about email campaigns. Emails are still effective when it comes to generating sales and increasing customer interactions. Whenever you send emails to your list of customers, you reach a targeted group that signed up to receive your content.
In other words, they are ready to receive anything you are offering. However, the effectiveness of your email campaigns highly depends on your follow-through. Here are a few tips to consider in your email optimization process.
Change your email newsletters into blogs 
Possibly, you have archived many newsletters, but you do not know how to reuse them. The good news is, you can change them into blog posts and use them to reach more potential customers. But considering the fact that marketing emails are usually short and sweet and most search engines prefer long, in-depth content, you need to combine several newsletters to make one blog post. Email bundling will also help you in your SEO campaigns.
Encourage your customers to share your content
If your email messages are informative, entertaining and helpful, your audience will be more willing to share it through their social networks. Add social share options in your emails to encourage sharing. For example, "click to tweet." Ensure that the information you are encouraging them to share has links to your website. Content that has more reach on social media tends to attract more links and traffic compared to SEO.
Encourage people to link their content to your website pages 
Inbound links are among the most important rank factors. With more high quality links pointing to your pages, your Domain Authority (DA) will be high. And depending on your industry, audiences that have websites can link their content back to your website. You therefore need to use your emails to promote higher-value and unique content that your audience will want to share.
Encourage blog engagement 
Most marketers think that their lead funnel is a one-way path. They believe that their audience can only visit their website, read the content, sign-up for emails and convert. That is not the case. Your email messages can attract more traffic to your blog content and increase leads. Use your email messages to encourage blog engagement. Encourage your audience to check out for more content on your website or blog.
Ensure that your email messages are mobile friendly 
Statistics show that around 47% of all sent email messages are opened on mobile devices such as tablet and smartphones. Therefore, if your messages are not mobile friendly you can be sure that only a few people are reading them. Ensure that all visual elements load perfectly on mobile devices and are good for single-column viewing.
Personalize your messages 
Your readers already know that you send out emails to the masses. However, every subscriber should feel like the message was customized for him/her. When collecting emails from your clients and customers, try to get as much information as you can, including their addresses, age, names, social media information and interests. Leave the fields optional to avoid losing potential customers.
When composing your email newsletters, use the customized fields to personalize messages. For example, after customizing the "To" field, you will be able to include the reader's name in the messages you send.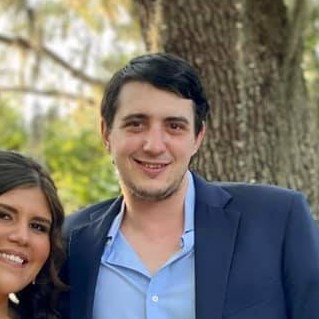 Co-founder Custom Design Partners
Alexander Hatala is the co-Founder at Custom Design Partners. He specializes in e-Commerce operations, performance marketing strategies, and behavioral analytics.