Link building is the past, present, and future of SEO. But the question at hand is how to obtain and gain access to high quality links for your content? It's quite simple, you have to earn them. But first it's important to know what makes a good link good and a bad link bad. One of two things can occur when first starting to build up backlinks. The first being that you build a successful high-quality link and it soars to the top of the first page on Google. Or, you building a low-quality link and have Google heavily penalize your site.
The authority of the page plays a big role when it comes to linking. Recent studies show that the authority of the page is the most important factor. Links that come from more authoritative pages are going to obviously carry more weight, than links that don't. It essentially comes down to how well your backlink rank on a PageRank powerhouse. Another key factor of building a high-quality link is the authority of the site it comes from, the sitewide authority.
Although it's more difficult to get these, it's extremely helpful if you can somehow finagle them to your advantage when it comes to search engine optimization. Ahrefs come in handy for both of these link-building strategies. Ahrefs help you understand why certain competitors links are ranked higher than yours and strategies to potentially outrank them. It's a great resource to utilize while creating links.
Relevancy of the site is a given importance when link-building. The authority of a site matters more than you would think. A key rule is to always get links from authority sites that are related to your site's specific topic or subject.
Let's talk links. The position of a link on a page is key. The ultimate position for a link is in the main body of a webpage. Any links located in a webpage's footer(s) or sidebars are a no go. Google is heavily influenced by editorially placed links. An editorially placed link naturally flows from one website to another. These links make sense and are cohesive with one another. If links are planted randomly instead of strategically this can be considered a violation under Google's guidelines. Link anchor text and link co-citations are the fine details of high-quality link building. The link anchor text is the clickable text found within a hyperlink, while link co-citations are words and phrases around a link. These are referred to as "baby anchor text." Even though Google doesn't use link co-citations, doesn't necessarily mean that you should automatically push it to the side. Link co-citations are mini hints to outside web observers of what you webpage is about.
To sum everything up, the most important factors to keep in mind while creating high-quality links are the authority of the page and authority of the site. But also don't forget to pay close attention to all the different link-building attributes and site relevancy traits. If you can find the balance between all these you are bound to find and create successful high-quality links.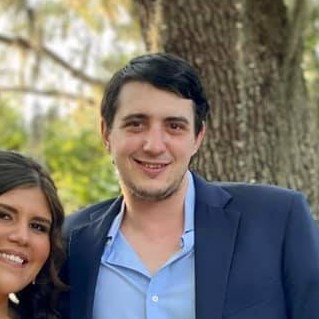 Co-founder Custom Design Partners
Alexander Hatala is the co-Founder at Custom Design Partners. He specializes in e-Commerce operations, performance marketing strategies, and behavioral analytics.