Since the launch of their new product sticker feature, Instagram has greatly improved the functionality of their 'Stories' system. The new update enables Shopify merchants to use the Instagram Sales Channel to help their customers discover, shop, or buy new products all through Instagram. Business can now use Instagram Stories to keep their loyal followers engaged while also leaving their content open to discovery by new audiences.
Ever since Instagram started testing their new update in June 2018, Shopify (Shop +2.4%) has seen an improvement. As a key e-commerce site and software provider for point-of-sale systems and social media brands all Shopify Merchants will benefit from the update. For example, the value of Kylie Cosmetics has been increasing since its launch three years ago and it is now over $900 million worth of value.
Since the update, merchants can run their entire business within Instagram Stories and the Shopify dashboard. For several years, Facebook (FB +1.90%) has owned Instagram and has steadily built the effectiveness of Instagram Stories. Even though most people see the stories as a duplicate of Snapchat, the retail and advertising possibilities are endless. Shopify launched its Instagram's sales channel in March 2017 and since then, users have managed to buy and checkout from the online store without having to leave their Instagram app. Even more, Instagram Stories provide merchants and verified users the opportunity to forward links to other stores through their 'Links' feature.
Stories are a faster and more engaging format that suits mobile experiences perfectly. Brands have noticed that and with the most recent data from Instagram showing that 40 percent of the highest viewed stories are from business people, they are ready to create more stories related to businesses. Moreover, Stories are fun to create and most Instagram users are ready for them. The ephemeral format has lowered the stakes and made the entire experience informal. Brands can also apply the authenticity related to the throwaway format. Instagram Stories witnesses over 400 million daily users.
Shopping through Instagram Stories operates in a similar way to shopping via Instagram posts. As a merchant, you can add shopping stickers to your Instagram Stories and display your content for 24 hours. However, people who use the platform for business and personal purposes can set up Instagram Stories from the archives to appear on all their profile pages.
According to Shopify, around 80 percent of all users on Instagram are followers of business accounts. Expansion of shopping beyond Instagram posts and Stories will increase your sales opportunity, whether you are a small or a large retailer. Data from Instagram shows that over 90 million users reveal tags in their shopping posts each month.
According to Satish Kanwar, the vice president of Shopify, most entrepreneurs on Shopify succeed through Instagram because the platform offers a wonderful space for cultivating and developing brands. In the future, retailers will focus on the platforms that enable them to reach their potential customers easily and in a better way.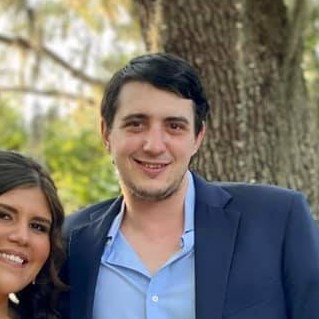 Co-founder Custom Design Partners
Alexander Hatala is the co-Founder at Custom Design Partners. He specializes in e-Commerce operations, performance marketing strategies, and behavioral analytics.