Google announced two new link attributes today: 'UGC' (user-generated content) and 'Sponsored', along with their 15-year-old 'nofollow' parameter. This is an SEO game changer, watershed moment, a sweeping change…! No, I highly doubt it. In fact, I'd bet that these new attributes are totally meaningless and the same exact weight as any other nofollow backlink. Google claims these new attributes are the evolution of the classic and infamous do-not-follow! Let's take a quick look at these two new fresh identities: rel="sponsored" Used for identifying links that were created by the facilitation of compensation (Google considers compensation as an advertisement, sponsorship, or a cash exchange). This, of course, encompasses the majority of decent backlinks created. Did you write a guest post on someone's blog in exchange for a social media shoutout? Rel=sponsored. Did your agency add your website's link in a client's footer? Rel=sponsored. Did you buy a press release? Rel=Sponsored. rel="ugc" User generated content. Somehow even vaguer than the sponsored attribute. The official description of UGC backlinking doesn't help: "forum posts and comments". Let's ignore the fact that most modern comment engines and forums don't even have the functionality for an end-user to add a rel= attribute. Could this possibly be an aggressive nod towards developers to change user hyperlink tagging? Combo Rel Values! Would you like, for some odd reason, to combine your rel attributes? Google says that's fine! A rel="ugc sponsored nofollow" is absolutely compliant, maybe a rel="sponsored ugc", or any combination that suits your strategy… Don't worry, Google claims, there's no need to change your historic nofollows with the 'proper' rel attributes. You Will Get Penalized… Google commands that any future 'sponsored' links must comply with these new rules or you are subject to a manual link scheme penalty. However, they politely prefer that you use 'sponsored' instead of 'nofollow' in the future. Either is fine, they say, it will be treated equally. Why None Of This Matters These new attributes are now active as today, 9/10/19, so Google can use it to 'incorporate rankings'. The G Team also writes, as of March 1st 2020, nofollows will be treated as a 'hint', which is assumed to be 'an attempt to start an initial phase out strategy'. This gives Google less than 6 months to start putting weight on these new attributes. Their team expects LESS than six months for a small minority at most to change entire backlink strategy. Let's be clear: that's completely unreasonable. The opinion says these new tags are totally experimental. They will be treated exactly as nofollows until Google decides they have enough data to react or not enough to abandon this project. March 1st 2020 seems to simply be the deadline of any sort of decision. That said, do your own case studies, run some experiments, test the claims. I guess I should say: if you want to share this article, please make sure to use the rel="UGC" tag!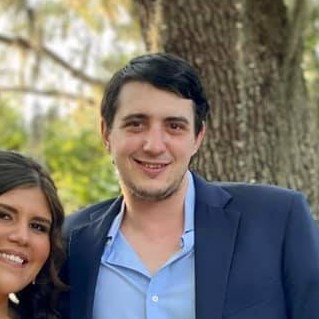 Co-founder Custom Design Partners
Alexander Hatala is the co-Founder at Custom Design Partners. He specializes in e-Commerce operations, performance marketing strategies, and behavioral analytics.