If we're being honest, almost all of us use Google multiple times a day. But, did you know there are tips and shortcuts to narrow down your search terms even more? This makes finding what you're looking for boatloads easier. Here is a list of the most useful Google search tips.

Use of Quotes
Did you know that you could use the search engine to search for an exact phrase? For that to be possible, you just need to input the phrase in quotations. The simple trick yields pages with words matching what you searched. This tip is particularly useful for people trying to look for results with a particular phrase.
Use of an Asterisk Within Quotes
You can also use an asterisk within the quotes to specify variable words or the unknown. Each time you use an asterisk to replace a word; your search will result in numerous variations of the phrase. That trick comes in handy when trying to search for a song using the lyrics and making out the whole phrase is very hard. For example, you can search for "imagine our * daily living" to get results. The asterisk is also useful when looking for every form of an expression, such as "* is thicker than water".
Use the Minus Sign for Negative Keywords
Apart from the quotes and asterisk, you can include the minus sign in the phrase you are searching to eliminate some words. That is important if you have tried to search for a term that is generating results that you may not want. To use the minus sign, figure out the terms you do not want. For example, you search "jaguar – car" to eliminate the word car from your search results.
Searching Websites for More Keywords
You have to think about the "site:" as a Google search function, that searches particular websites solely. If you only need results from home.com throughout the day, you will have to search for Google "site:home.com".
Search for News Archives That Date Back to the Mid-1880s
Google News allows users to search for news articles that date back over 100 years ago. Even more, you can get news from all parts of the world. The function has been of help to many people who are searching for historical information.
Filter Search Results to Get Recipes Alone
If you're searching for your favorite foods throughout the day but you haven't gotten what you want, try something different. All you need to do is input the food and click the "Search Tools" Button situated under Google's search bar. The function will help you filter recipes depending on the ingredients, the calories and cook time. It is a great tool for individuals with dietary restrictions.
Use "DEFINE" to Get the Meaning of a Word
By using, for instance "DEFINE: mortgage" for the words that are already within the dictionary. Your search will result in etymology and graph of the word's used along with the definition. Google also sift through millions of pages on the web to define acronyms and slang words. You can now try to search for the meaning of any word.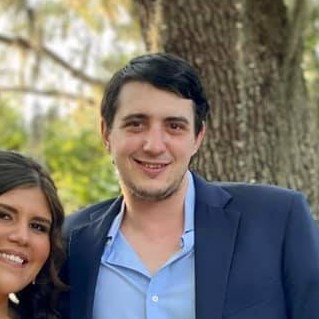 Co-founder Custom Design Partners
Alexander Hatala is the co-Founder at Custom Design Partners. He specializes in e-Commerce operations, performance marketing strategies, and behavioral analytics.