It is important to research your business competitors as it helps create an understanding of the knowledge of the industry trends and the knowledge to compete with competitors in your campaigns or standing toe to toe with them. To make sure that your business is successful is to dig deeper into the competitive analysis. The information that you gather when conducting research about your competitors is called competitive research. To start conducting a research about your competitors is to first identify your competitors.
Identifying your competitors
Your competitors are looking for the same thing as you are and that is to gather more traffic for their website and sell more products. They are also looking out for their competitor and learning more about them. The process of collecting intelligence about your competitor is called competitive intelligence gathering. The goals of the competitive intelligence gathering are to understand the weakness and strengths of your competitor's understanding of the overall landscape and to position your business to be successful.
Categorizing your competitors
When listing out your competitors, it is important to list them out on different levels from the primary competition, secondary competition, and tertiary competition. The primary competition is your main competitors they sell a very similar product or service and target the same customers. Secondary competition are competitors that sell high end or low end of your product or service. These competitors might target a different customer. Tertiary competition is competitors that slight target your customers and sell a slightly similar product or service.
Competitive Analysis
Once you have created a categorized list of all your competitors, the process of analysis can begin. To begin the process, a collection of basic information is need. The basic information is your competitor's founding date, their employee count, their revenue, their number of customers, and their expected growth. It is also important to list out their organizational strengths and weaknesses.
Market Analysis
Now that you have gathered the basic information of your competitor it is time to dig deep into their go-to-market and customer acquisition strategies. There are five elements to the go-to-market strategy. One is the target audience and strategic messaging, two is the market, three is product offering and pricing, four is the channel, and five customer acquisition strategy. The target customer is understanding the reasoning of the decision-maker for his or her company. Identifying who their primary decision maker and economic buyer, the customer's daily activities, and the organizational functions in their buying decisions. One way to understand their market is to analyze their website. The website can give you a lot of information on what kind of customers they are trying to attract. Product reviews can also be found on their website. Product reviews can provide valuable information such as negative and positive comments that can offer opportunities for your company when the competitor's customers are unsatisfied. Once you understand your competitor's customers you can now begin analyzing their products. The first step is to list out all the things offered by their product such as the cans and cants. It is also important to list out unique features and then compare their prices to the ASP or average selling price. The customer acquisition strategy is an understanding of how businesses attract and convert prospects into customers with how they market their products. The last element is the channel. Channel is the social media channel that your competitor uses to attract its customer. These include where your competitor advertises such as Facebook or YouTube or other platforms and the keywords they have bought.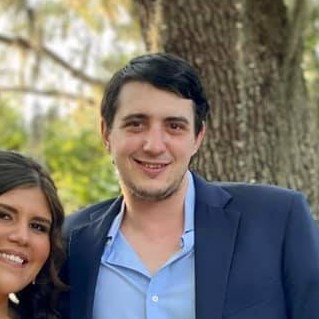 Co-founder Custom Design Partners
Alexander Hatala is the co-Founder at Custom Design Partners. He specializes in e-Commerce operations, performance marketing strategies, and behavioral analytics.