My honest review of Blip Billboards
According the the best search engine in the world, Google, advertising on billboards is expensive! A monthly cost of $15,000 would be impossible for any small local businesses, making billboards in large markets only accessible to huge personal injury law firms, cable providers and other national companies.
I did some research on digital billboards with a self serve model. I was looking for a way to run my own digital billboards with no salesman to deal with and no monthly minimum spend. Blip Billboards came up in my research and seemed to meet this criteria, so we decided to give it a try! Below is my honest review of the features that Blip Billboards offers and the possible opportunities that it can give to marketers and small business owners.
Pros:
No minimum spend
Choose your billboard placements and times your ad will show
Quick approval
Simple interface
Cons:
Not available in every city, only available in USA
Simple… too simple
Built in dynamic number insertion would be amazing
Using The Blip Billboards Platform
The Blip Billboards platform is relatively self explanatory. After creating an account, you can view all of the available billboard placements in your area with estimated daily traffic. Billboards next to large office buildings and pedestrian zones would have the most value in my opinion, but finding them involves a manual process of going to street view on Google Maps and scoping out the area.
Once you find your desired billboard, the next step is to choose your budget, duration and the specific times that you'd like the ad to be displayed. Blip Billboards shows you when the busiest times are, but you can get very creative and serve different ads based on the time of day. As advertisers, we know that people are in a completely different mindset when driving to work than they are when they're driving home from work.
The next step is to upload your artwork or use their ad designer. For the purpose of making a simple and bold ad for billboards, Blip Billboards provides a basic interface similar to the Google Display Ads generator. If you want to go more custom, you can upload your own ad with the specified dimensions. Your ad should be approved quickly and then you'll be able to track how many times the ad is shown, total impressions and spend. The interface is familiar and easy to explain to clients who are already familiar with online ads.
Try out digital billboards Blip Billboards, why not?
If you have a local or national client who has ever expressed interest in billboards or who is currently having success with run of network display ads in certain areas, I say that you should try out Blip Billboards! If you sign up after clicking my referral link, you'll get $75 for free after spending $25. Try it out, you have almost nothing to lose. You may hit gold for your client or yourself. Some of these billboards could be in areas where there is literally nobody selling the services you offer! Personally, I'll continue to use Blip Billboards for some of my clients and my own personal experiments. I'll update this post with my future findings.
Try it out now at Blip Billboards! 
Ideas:
Lead Generation. Use digital billboards to supplement your online lead generation campaigns!
Event awareness. Advertise an event day of, it is never too late!
Resell it. Resell or up-sell digital billboard design and placement to your clients
Crazy idea. Research the businesses that are right next to a particular digital billboard and custom serve ads directly to those businesses! (Might be perceived as creepy, or it might work).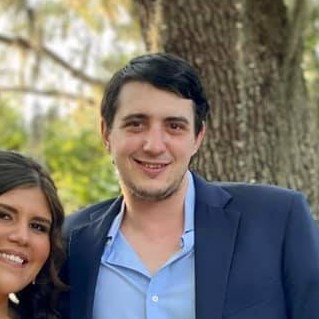 Co-founder Custom Design Partners
Alexander Hatala is the co-Founder at Custom Design Partners. He specializes in e-Commerce operations, performance marketing strategies, and behavioral analytics.