Google Search vs. Apple Search?
Google certainly needs some competition in the search engine market. Rumors about development of an Apple search engine have been circling around for years, even before Apple officially confirmed the existence of their "Applebot" crawler back in 2015.
Siri Search & Knowledge
According to an article by Tim Bradshaw and Patrick McGee for the Financial Times, Apple is "to develop its own search technology as US Antitrust authorities threaten multibillion-dollar payments Google makes to secure… placement of its engine on the iPhone."
Apple hunted Google's head of search, John Giannandrea, and hired him. His job is to increase Apple's efficiency in AI and their Siri virtual assistant. It didn't hurt that Giannandrea also had 8 years of experience leading the most popular search engine in the world.
Algorithmic Search, Machine Learning, Natural Language Processing, and AI
Apple certainly isn't trying to hide the fact that they're working on their own search engine. With minimal searching, you will see numerous online job postings. They are easily accessible, especially from Google Chrome. These Apple job postings clearly define "The Siri Search & Knowledge teams are building groundbreaking technology."  Their advances in tech include algorithmic search, machine learning, natural language processing, and artificial intelligence(AI). The features they're building are to redefine how millions and millions of people use their computers and mobile devices to search. Siri's universal search engine powers search features across Apple products like Siri, Safari, Messages, and more.
Thinking about how complex Google search has become over the past decade can be overwhelming. This only brings the thought of what features Apple Search will bring to the table. Thinking about the big picture, audiences will certainly experience changes. In turn, your business website's impression and visibility online is going to change. Now is a great time to start updating your website and adding new relevant content. You have the opportunity to get ahead of the game. That way when Apple's new search engine is launched, you'll be ready. Call Custom Design Partners at 904-299-6868 if you want us to get to work on this for you.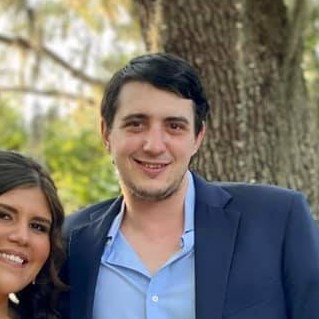 Co-founder Custom Design Partners
Alexander Hatala is the co-Founder at Custom Design Partners. He specializes in e-Commerce operations, performance marketing strategies, and behavioral analytics.